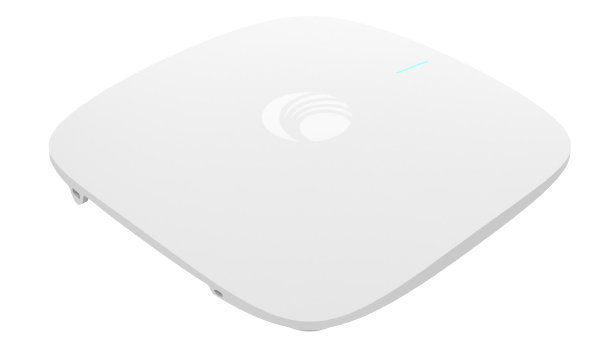 Cambium Networks XE3-4X00B06-RW Tri-band WiFi 6e AP with SDR 4x4. 2.5GbE. ROW
---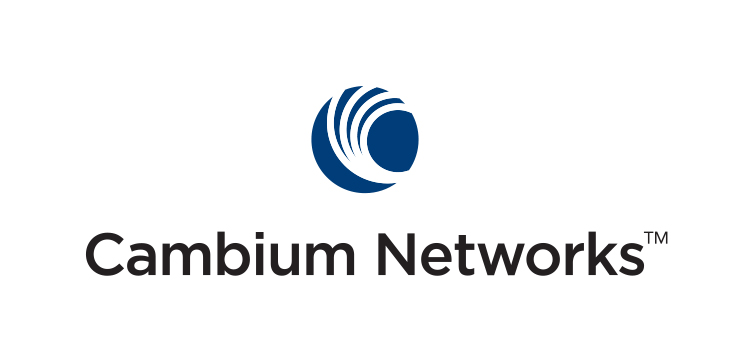 Cambium Networks provides professional grade fixed wireless broadband and microwave solutions for customers around the world. Our solutions are deployed in thousands of networks in over 153 countries, with our innovative technologies providing reliable, secure, cost-effective connectivity that's easy to deploy and proven to deliver outstanding metrics.
---
Share this product:
Cambium Networks XE3-4 Wi-Fi 6E Indoor Access Point
The Cambium Networks XE3-4 is a Tri-Radio Wi-Fi 6/6E 4x4/2x2 Access Point designed to deliver future-proof performance and value for building next generation networks. Wi-Fi 6 delivers faster and more efficient wireless network connections than previous generation Wi-Fi technologies. Wi-Fi 6E extends the capacity of Wi- Fi into the 6 GHz band, more than tripling the wireless spectrum available. With a high-speed software- defined radio, the XE3-4 enables seamless transition to Wi-Fi 6E with the ability to easily change from dual-band to (2.4 GHz, 5 GHz, and 6 GHz) mode when sufficient 6 GHz clients are available.
RADIUS based ePSK
Cambium Networks ePSK feature is an extension of WPA2 PSK where multiple passphrases can be assigned to a single SSID. The Wi-Fi clients can have unique passphrases that can be used by each client using this feature. The same feature has been now extended to RADIUS. The RADIUS server can provide the matching PMK for a given client, and corresponding standard RADIUS attributes can be enforced for client session. This requires custom development on the RADIUS server.
Real Time Location System (RTLS)
Bluetooth (BLE) tags are supported on XV3-8, XV2-2T, and XE3-4 devices.
Mesh
Enterprise Wi-Fi APs support the Mesh feature.
Packet capture
Allows the administrator to capture packets from the APs UI, cnMaestro UI, or XMS-Cloud. The administrator can filter the packets being captured by specifying a particular MAC address, IP address, and port number. The user can trigger packet capture on one or more interfaces, simultaneously view the progress of the capture. The user can also download the captured pcap file on completion.
DHCP
Enterprise Wi-Fi APs supports Option 82 in Dynamic Host Configuration Protocol (DHCP) request as per the WLAN configuration.
PPoE Tunnel
Enterprise Wi-Fi AP supports Point-to-Point Protocol over Ethernet (PPPoE) that provides ability to establish a connection to ISP with user authentication.
2TPv2 Tunnel
Enterprise Wi-Fi APs provide ability to establish the tunnel to L2TPv2 server.
Band Steering (Beta)
This feature steers the clients from loaded band to unloaded band on the same AP. The logic takes care of all supported bands. That is, 6E capable client can be moved to 6 GHz radio if 2.4 and 5 GHz radios are loaded on the same AP.
Multicast-snooping and Multicast-to-Unicast conversion (Beta)
Multicast-to-Unicast conversion heavily depends on multicast (IGMP) snooping. With IGMP snooping enabled, the device monitors IGMP traffic on the network and forwards multicast traffic to only the downstream interfaces that are connected to interested receivers. The device conserves bandwidth by sending multicast traffic only to clients connected to devices that receive the traffic (instead of flooding the traffic to all the downstream clients in a VLAN).
802.11k
Radio Resource Measurement (RRM) defines and exposes radio and network information to facilitate the management and maintenance of a wireless network. 802.11k is intended to improve the way traffic is distributed within a network.
802.11v
802.11v is deployed on the APs to govern the wireless networking transmission methods. It allows client and APs to exchange information regarding the network topology and RF environment. This facilitates the wireless devices to be RF-aware for participating in network assisted power savings and network assisted roaming methods.
Enhanced Roaming (Smart steering)
A client with low RSSI impacts the overall throughput of the AP as it takes more airtime to deliver data at low data rates. With Enhanced Roaming, users can set a RSSI threshold. If a client connects to the AP with RSSI below this threshold, the client gets disconnected.
MAC Authentication Fallback
Enterprise Wi-Fi AP supports MAC Authentication Fallback in which wireless stations are redirected to Guest Access login page on any supported type of MAC address authentication failure. Only RADIUS-based MAC authentication is supported now.
HTTPS Proxy for Management Traffic
This feature is used to help the AP in obtaining cnMaestro IP/HTTPs Proxy server address from the DHCP server.
IPv6
Enterprise Wi-Fi AP can set IPv6 address in following modes:

AutoConfig

Static

Stateless DHCPv6

Stateful DHCPv6

The following management features now support IPv6:

Enterprise Wi-Fi AP devises can be onboarded to cnMaestro with IPv6 addresses.

Users can configure syslog with IPv6 address.

RADIUS authentication and accounting with IPv6 server are supported.

Spectralink
Spectralink wireless phone solution is designed to handle a range of industries, including healthcare, retail, manufacturing, hospitality, and general office applications. Spectralink's Voice Interoperability for Enterprise Wireless (VIEW) Certification Program is designed to ensure interoperability and high performance between Spectralink Wireless telephones and Cambium Networks Wi-Fi 6/6E APs.