Cambium Networks XE3-4TN0A00-RW Outdoor Tri-band WiFi 6e AP with SDR 4x4. 6GHz radio disabled 2.5GbE/GbE POE out. ROW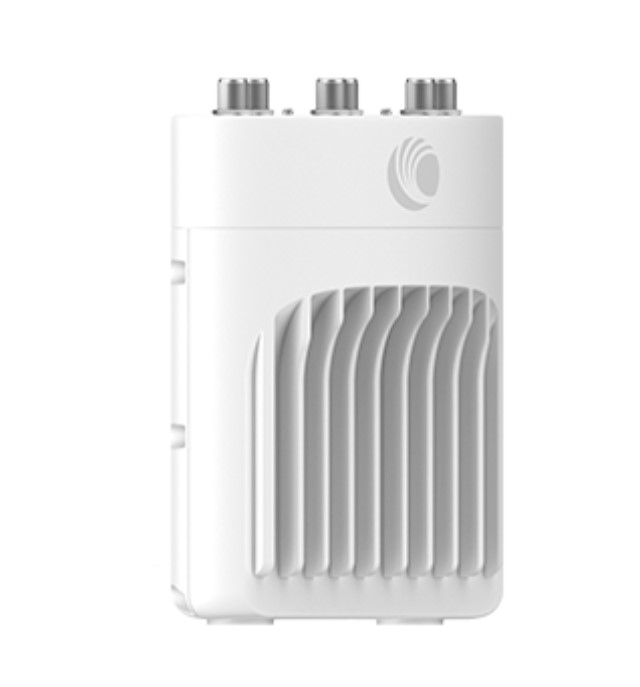 Cambium Networks XE3-4TN0A00-RW Outdoor Tri-band WiFi 6e AP with SDR 4x4. 6GHz radio disabled 2.5GbE/GbE POE out. ROW
---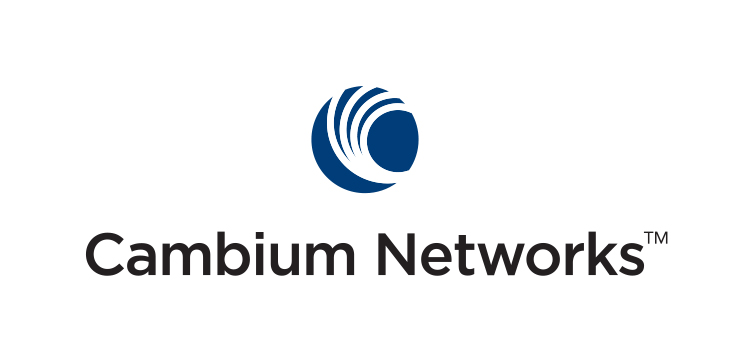 Cambium Networks provides professional grade fixed wireless broadband and microwave solutions for customers around the world. Our solutions are deployed in thousands of networks in over 153 countries, with our innovative technologies providing reliable, secure, cost-effective connectivity that's easy to deploy and proven to deliver outstanding metrics.
---
Share this product:
Cambium Networks XE3-4TN0A00-RW Outdoor Tri-band WiFi 6e AP with SDR 4x4. 6GHz radio disabled 2.5GbE/GbE POE out. ROW
XE3-4TN Wi-Fi 6 Outdoor Access Point 802.11ax Tri-Radio 4x4/2x2 Access Point with N-type antenna connectors
Quick look:
• Tri-Radio/Tri-Band WiFi 6 and 6E
• Software-defined 5 GHz/6 GHz radio
• AFC compliant for 6 GHz operation*
• 6.6 Gbps aggregate data rate
• 2.5 GbE and 1 GbE uplink ports
• Manage by cnMaestro, XMS-Cloud, Swift
Outdoor high-density, future proof Wi-Fi The XE3-4TN is an outdoor rated tri-radio Wi-Fi 6/6E 4x4/2x2 access point (AP) designed to deliver future-proof performance and value for building next generation networks.
Wi-Fi 6 delivers faster and more efficient wireless network connections than previous generation Wi-Fi technologies.
Wi-Fi 6E extends the capacity of Wi-Fi into the 6 GHz band, more than tripling the wireless spectrum available.
Software-defined radio provides flexibility The software-defined radio (SDR) provides flexibility to match the capability of the connected clients and to match the regulatory limits in the 6 GHz band. Where 6 GHz outdoor is not allowed, operate the XE3-4TN in dual 5 GHz mode to expand capacity in the allowed 5 GHz channels. Where 6 GHz outdoor is allowed, and Wi-Fi clients support it, use tri-radio mode to dramatically increase density in a reduced RF interference environment.
The XE3-4TN comes with industry leading three-year hardware warranty providing return and repair service on the access point and multiple tiers of customer support from the business day to extended hours and advanced replacement.
XE3-4TN Wi-Fi 6  Access Point Specifications

FCC Ch 1–11, 36–64, 100–144, 149–165

ISED Ch 1–11, 36–64, 100–116, 149–165

ETSI Ch 1–13, 36–64, 100–140

ROW (Individual country limits may apply)

Ch 1–14, 36–64, 100–144, 149–177

6 GHz Channels

FCC/IC/ROW Ch 1–233

EU Ch 1–93

Note: FCC, IC, EU DFS channels not supported in first release
Radios
5 GHz /6 GHz 802.11a/n/ac/ax, 4x4 SW configurable

5 GHz 802.11 a/n/ac Wave 2/ax, 2x2

2.4 GHz 802.11 b/g/n/ax, 2x2

BLE 4.1, GPS receiver
Wi-Fi

802.11 a/b/g/n/ac Wave 2/ax
SSID Security
WPA3, WPA2 (CCMP, AES, 802.11i), WPA2 Enterprise

(802.1x/EAP), WPA PSK (TKIP), WEP, Open
Max PHY Rate
5/6 GHz radio 4,804 Mbps

 5 GHz radio 1,201 Mbps

2.4 GHz radio 573.5Mbps
Ports

1 x IEEE 100/1000/2500 Mbps Ethernet

1 x IEEE 10/100/1000 Mbps Ethernet with PoE out
Max EIRP
5/6 GHz 36 dBm/TBD

 5 GHz 36 dBm

2.4 GHz 36 dBm

EIRP may be limited by country regulations
Power
Typical power 25W (802.3at)

Maximum power 62W with PoE out enabled and sourcing 30W
Dimensions
Weight
Security
LEDs
Ambient Operation Temperature
 Storage Temperature
-40ºC to 70ºC

Humidity 95% RH non-condensing
Certifications (Compliance)
WiFi Alliance 80211a/b/g/n/ac/ax, PP2.0

FCC, ETSI, CE, IC, IEC60950, IEC62368,

EN61373, EN50121, EN 303 413 (GPS),

IEC 60068-2-5 (solar radiation),

IEC 60529 (Ingress Protection), TAA