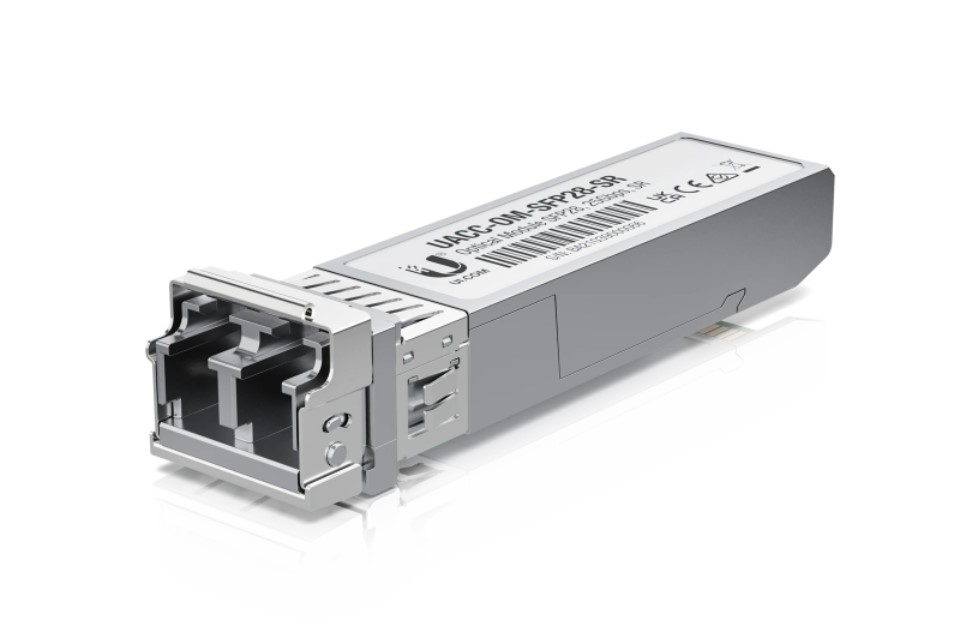 Ubiquiti UACC-OM-SFP28-SR Unifi Short Range SFP28 Multi-mode Optical Module
---
---
Share this product:
Ubiquiti UACC-OM-SFP28-SR Unifi Short Range SFP28 Multi-mode Optical Module
Ubiquiti Unifi Short-range, SFP28-compatible optical transceiver module.
The Ubiquiti UACC-OM-SFP28-SR 25 Gbps Multi-mode Optical Module is an optical transceiver capable of sustaining 25 Gbps throughput over a fiber connection. After connecting the module to a compatible fiber line, simply insert it into any SFP28 port to experience true 25 Gbps speed.
UACC-OM-SFP28-SR Features:
25 Gbps throughput

SFP28-compatible

Designed for cable deployments spanning up to 100 m (Fiber cable is not included)