 RF Elements TP-ADAPTOR-RM5-S-v2 TwistPort Adapt UBNT Rocket M5 Shielded
---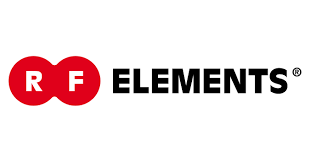 RF Elements solve the issue of interference in wireless networks by our proprietary technology based on noise rejecting antennas, virtually lossless connector and systems scalability. We deliver technology for fast, sustainable wireless.
---
Share this product:
RF Elements TP-ADAPTOR-RM5-S-v2 TwistPort Adaptor for UBNT Rocket M5
The RF Elements TwistPort™ Shielded Adaptor for Rocket M5 makes the Rocket™ M5 compatible with all TwistPort™ Antennas. TwistPort Shielded Adaptors are equipped with an integrated shield to decrease RF noise and improve weather resistance.
RF Elements TwistPort™ Adaptors are equipped with our original quick locking waveguide port. Connecting and disconnecting the Rocket™ M5 into the TwistPort™ Adaptor is very simple and requires no tools.
Technical Data TP-ADAPTOR-RM5-S-v2
Antenna Connection TwistPortTM - Quick Locking Waveguide Port 
Flame Rating UL 94 HB 
Temperature -40°C to +60°C (-40°F to +140°F) 
Wind Survival 160 km/h 
Frequency Range 5180 - 6400 MHz 
Polarisation Dual Linear H + V 
Antenna Compatibility Any TwistPortTM Compatible Antenna
Product ID TP-ADAPTOR-RM5-S-V2 
Radio Connection 2x Slide-On RP-SMA 
Materials
Insert - Aluminium Alloy
Shield - Aluminium Alloy and Zinc Alloy
Adaptor - UV stabilised and weather resistant ABS plastic 
TP-ADAPTOR-RM5-S-v2 Compatible Wireless Platforms Ubiquiti NetworksTM / RocketTM M5 1x