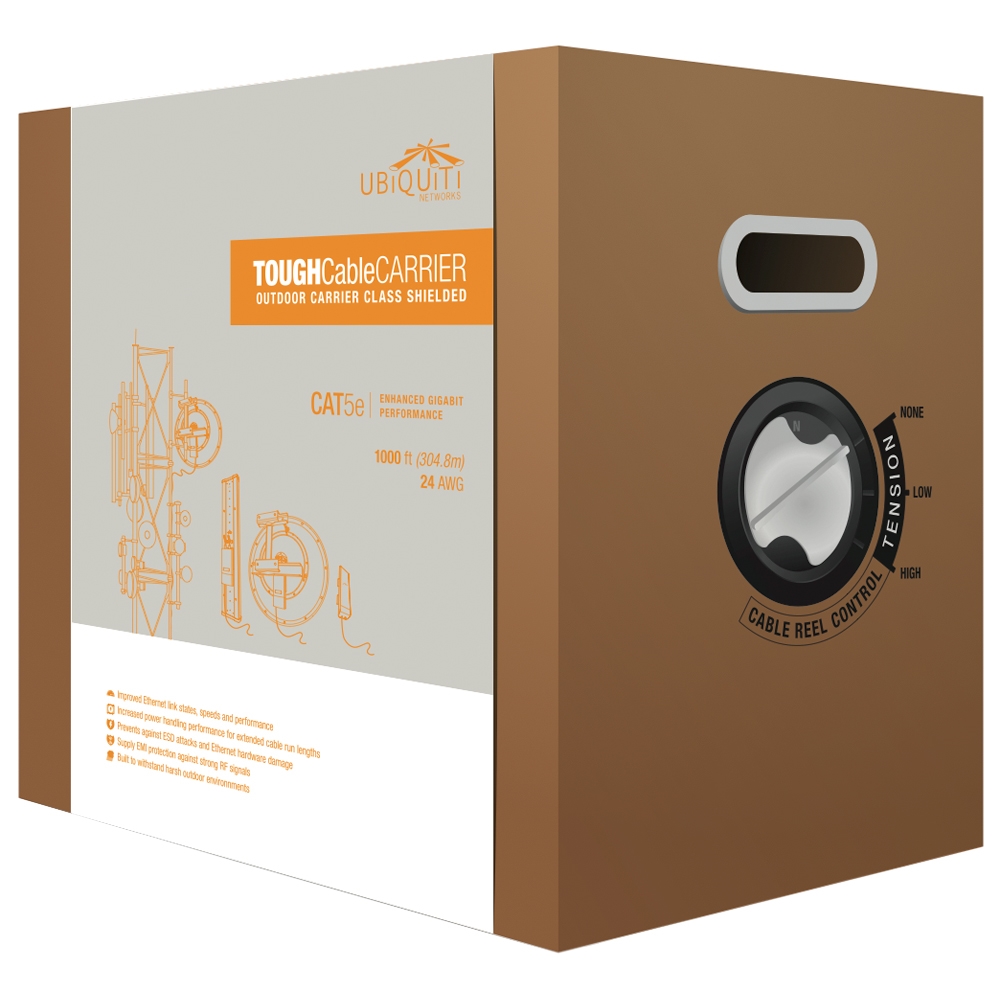 Ubiquiti TC-Carrier Tough Cable, Level 2, 305m Box
This product is no longer available.
---
---
Share this product:
      Ubiquiti TC-Carrier Tough Cable, Level 2, 305m Box
       Protect your networks from the most brutal environments with Ubiquiti's industrial-grade shielded Ethernet cable, TOUGHCable.
Dramatically improve your Ethernet link states, speeds, and overall performance with Ubiquiti TOUGHCables.
TOUGHCables have been built to perform even in the harshest weather and environments.
Protect your networks from devastating electrostatic discharge (ESD) attacks.
TOUGHCables have been developed to increase power handling performance for extended cable run lengths.
TOUGHCable is currently available in two versions: PRO Shielding Protection and CARRIER Shielding Protection.
Category 5e outdoor carrier-class shielded cable that features an Anti-Crosstalk Divider, additional shielding and is rated to provide optimal performance on Gigabit Ethernet networks.
        Both models currently come in 1000ft (304.8m) lengths and 24 AWG.