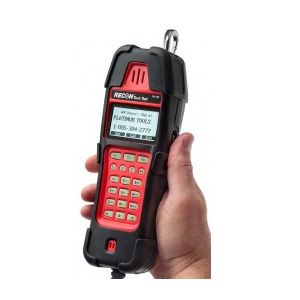 Platinum Tools T62 RECON Test Set Boxed
---

Platinum Tools, founded in 1997, was created based upon two very simple objectives. First, develop and source the absolute best possible solutions for the preparation, installation and hand termination of wire and cable. Second, implement an operational infrastructure that can deliver these products in an efficient, timely and high quality manner.
---
Share this product:
Platinum Tools 90188 EXO ezEX Starter Kit

The ezEX Starter Kit gives you everything you need to start using Platinum's most advanced connector - the ezEX RJ45®. The kit includes the EXO™ Crimp Frame with EX Die for perfect crimps and clean trims every time, as well as a complete assortment of ezEX connectors and strain reliefs, all at a very special price. The ezEX is the most modern RJ45 connector design that will handle the widest variety of cable sizes while offering Cat5e, Cat6 and Cat6A compatibility at speeds up to 10Gb. It is also the only one-piece connector we make that is certified for use in PoE and PoE+ applications.
Kit Contains:
EXO™ Crimp Frame with EX Die

25pcs. ezEX38 Connector

50pcs. ezEX44 Connector

25pcs. ezEX48 Connector

20pcs.ezEX Strain Relief in asst. colors