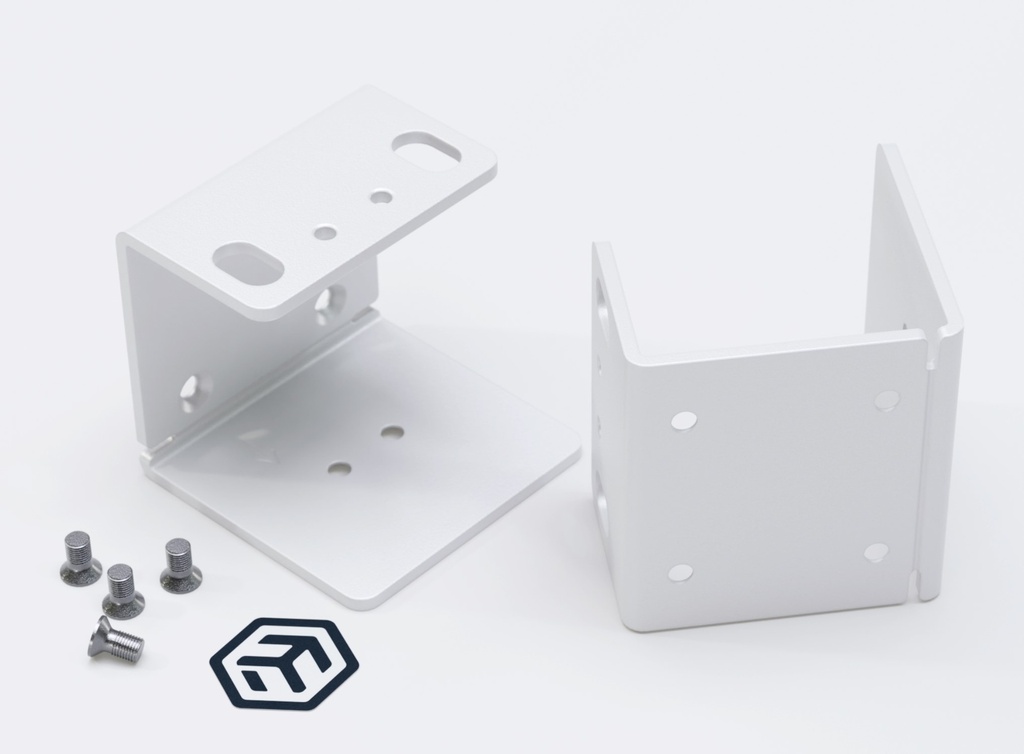 MikroTik RMK-2/10 1U Dual/10 inch rack mount kit
---

MikroTik provides hardware and software for Internet connectivity. Our experience in using industry standard PC hardware and complete routing systems allowed us in 1997 to create the RouterOS software system that provides extensive stability, controls, and flexibility for all kinds of data interfaces and routing.
---
Share this product:
MikroTik RMK-2/10 1U Dual/10 inch rack mount kit.
RMK-2/10 allows installing two of the smaller MikroTik form-factor devices within traditional 19-inch racks.
Works with CSS610-8G-2S+IN, CRS109-8G-1S-2HnD-IN, CRS112-8G-4S-IN, CRS310-1G-5S-4S+IN, CRS112-8P-4S-IN and other 200mm units!
Alternatively, you can permanently remove a part of the bracket to install a single 200 mm device into a classic 10-inch rack.