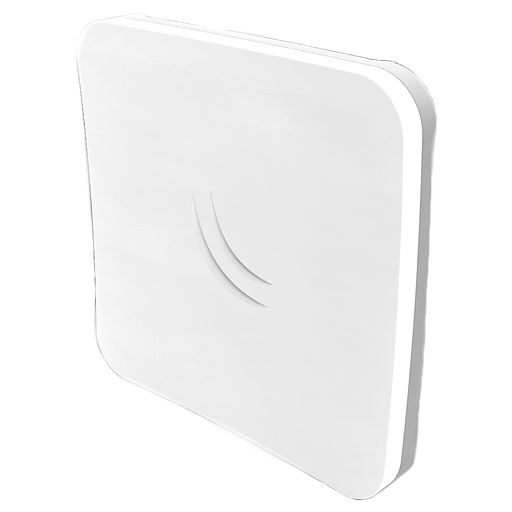 MikroTik RBSXTsqG-5acD SXTsq 5GHz 802.11ac 16dBi 28dBm Outdoor
---

MikroTik provides hardware and software for Internet connectivity. Our experience in using industry standard PC hardware and complete routing systems allowed us in 1997 to create the RouterOS software system that provides extensive stability, controls, and flexibility for all kinds of data interfaces and routing.
---
Share this product:
MikroTik RBSXTsqG-5acD SXTsq 5GHz 802.11ac 16dBi 28dBm Outdoor
The SXTsq 5 ac is a compact and lightweight outdoor 5Ghz 802.11ac wireless device with an integrated antenna, perfect for point-to-point links or as a CPE unit. The device includes one 10/100/1000 Mbit Ethernet port to fully utilize speeds that 802.11ac protocol provides.
The SXTsq 5 ac retains a 16 dBi antenna like the SXT 5 ac, our previous model, yet the antenna design has been improved and the physical size has been dramatically reduced - the SXTsq is two times thinner.
- SXTsq 5 ac-US (USA) is factory locked for 5170-5250MHz and 5725-5835MHz frequencies. This lock can not be removed.
- SXTsq 5 ac (International) supports 5150MHz-5875MHz range (Specific frequency range can be limited by country regulations).
Specifications:
Product code: RBSXTsqG-5acD
Architecture: ARM 32bit
CPU: IPQ-4018
CPU core count: 4
CPU nominal frequency: 716 MHz
Dimensions: 129 x 129 x 34 mm
RouterOS licence: 3
Operating System: RouterOS
Size of RAM: 256 MB
Storage size: 16 MB
Storage type: FLASH
MTBF: Approximately 100'000 hours at 25C
Tested ambient temperature: -40°C to 70°C
IPsec hardware acceleration: Yes
Powering:
Number of DC inputs: 1 (PoE-IN)
Max power consumption: 7 W
Cooling type: Passive
PoE in: Passive PoE
PoE in input Voltage: 10-28 V
Wireless specifications:
Wireless 5 GHz Max data rate: 867 Mbit/s
Wireless 5 GHz number of chains: 2
Wireless 5 GHz standards: 802.11a/n/ac
Antenna gain dBi for 5 GHz: 16
Wireless 5 GHz chip model: IPQ-4018
Wireless 5 GHz generation: Wi-Fi 5
Ethernet:
10/100/1000 Ethernet ports: 1
Certification & Approvals:
Certification: CE, FCC, IC, EAC, ROHS
IP: IP54
Wireless specifications:
5 GHz
  Transmit (dBm)
    Receive Sensitivity
6MBit/s   
 25
                         -96
54MBit/s
 21
                         -80
MCS0
         25
                         -96
MCS7
         20
                         -75
MCS9         
 18
                         -70