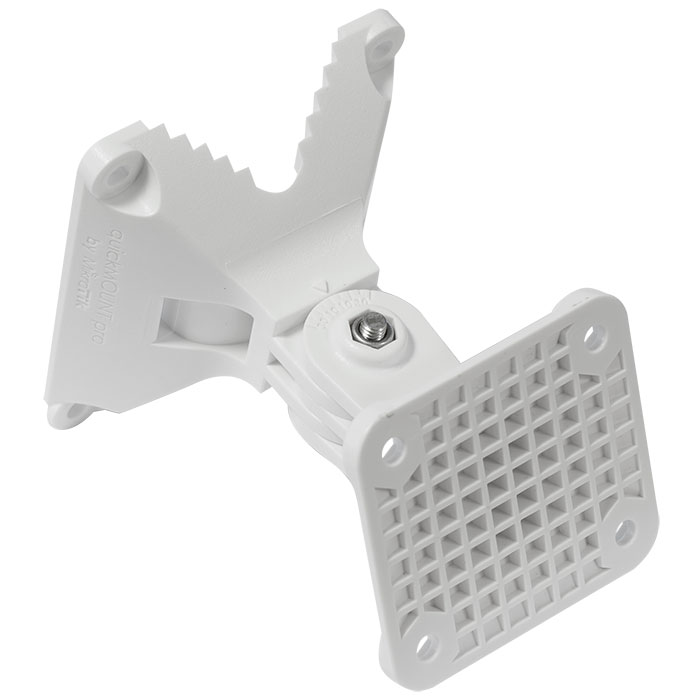 Mikrotik QMP-LHG quickMOUNT pro for LHG antennas
---

MikroTik provides hardware and software for Internet connectivity. Our experience in using industry standard PC hardware and complete routing systems allowed us in 1997 to create the RouterOS software system that provides extensive stability, controls, and flexibility for all kinds of data interfaces and routing.
---
Share this product:
Mikrotik QMP-LHG quickMOUNT pro for LHG antennas
The quickMOUNT pro LHG is a advanced wall or pole mount adapter for our new LHG antennas.
The quickMOUNT pro gives possibility to turn antenna within 140° both in horizontal and vertical plane. With the quickMOUNT pro
it is possible to perfectly set antenna alignment using integrated graduated scale. Compatible with any LHG product except the XL
Product specifications:
Product code: QMP-LHG