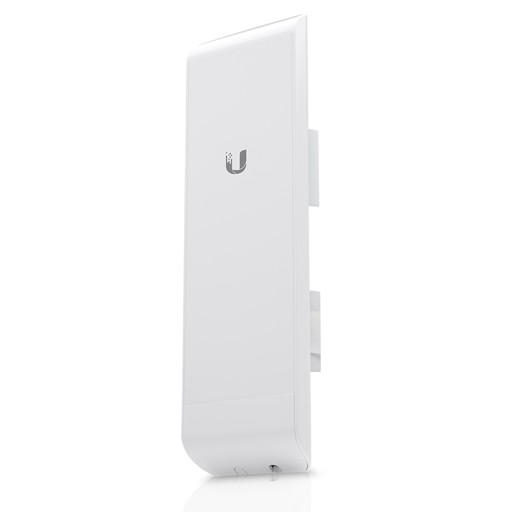 Ubiquiti NSM2 2.4GHz NanoStation MIMO, AIRMAX
---
---
Share this product:
Ubiquiti NSM2 2.4GHz NanoStation MIMO, AIRMAX
Ubiquiti NanoStation NS M2 is the device designed to advance the Global Wireless ISP industry to the next level. Featuring a compact indoor/outdoor design and an interface, it is so intuitive even the most technically challenged can instantly become experts. But don't be fooled--it is as powerful as it is simple. Ubiquiti NanoStation packs some phenomenal performance with a revolutionary design combining a high gain 4 antenna system, advanced radio architecture and highly researched and developed firmware technology allowing throughput, stability and capacity performance rivalling even the highest-end WiMax networks.
Product Description NSM2
WIRELESS CPE, OUTDOOR 2x2 MIMO 11DBI DUAL-POL 802.11g/n 600mW - POE power supply included with Australian Power cable.
NSM2 Performance Breakthrough
150+ Mbps real outdoor throughput and up to 15km+ range. Featuring 2x2 MIMO technology, the new Ubiquiti NanoStation links significantly faster and farther than ever before.
Next-Gen Antenna Design
New antenna array designs featuring 11dBi at 2.4GHz with optimised cross-polarity isolation in a compact form-factor.
Dual Ethernet Connectivity
The New Ubiquiti NanoStation NSM2 provides a secondary ethernet port with software enabled POE output for seamless IP Video integration.
Intelligent POE
Remote hardware reset circuitry of Ubiquiti NanoStation M allows for device to be reset remotely from power supply location. In addition, any Ubiquiti NanoStation can easily become 802.3af 48V compliant through use of Ubiquiti's Instant 802.3af adapter.