ICT Power ICT-2U6 Intelligent 2U High Power Shelf with two Load Distribution Modules (--48V)
---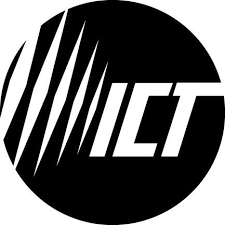 ICT Power are DC Power Leader for Remote Monitoring and Control at Wireless Communication Sites. Stay connected, informed and in control of DC power and connected devices at your sites from anywhere.
---
Share this product:
ICT Power ICT-2U6 Intelligent 2U High Power Shelf with two Load Distribution Modules (--48V)
Product Code: ICT-2U6
Product Information:
The 2RU MPS Ultra DC power system delivers up to 5.6 kilowatts of power in four factory pre-configured systems that make installation and setup a breeze. With Ethernet-based remote monitoring and DC power control, advanced battery management features, integrated dual 100A battery breakers, and up to 12 fully managed load outputs that can be monitored and power-cycled remotely, the MPS Ultra provides unmatched capability for demanding 48, 24 and 12 volt DC wireless applications.
Feature Highlights:
- 2RU Power Chassis configured at factory for fast, easy installation
- Choice of 2.8, 3.5, 4.2 or 5.6 kilowatts of output power
- Accepts 48, 24 or 12 volt DC hot-swappable ICT 700 watt Power Modules (depending on model)
- Integrated TCP/IP remote Ethernet communications for monitoring and control
- Up to twelve fully managed 30A (max) DC load outputs (depending on model)
- Dual 100A battery disconnect breakers with LVD (depending on model)
- Advanced battery management features including discharge testing and run time remaining (depending on model)
- Monitored outputs can be power cycled individually over EthernetHTTP/HTTPS, SMTP, SNMPv1/v2c/v3 protocols supported
- 100-300 volts AC input with Power Factor Correction
- 2 year warranty