ICT Power ICT-2U4-DC24 Intelligent 2U Power System with Dual-Breaker Battery Management Module, 24VDC 700W DC Converter Module and two Load Distribution Modules (-48V)

ICT Power ICT-2U4-DC24 Intelligent 2U Power System with Dual-Breaker Battery Management Module, 24VDC 700W DC Converter Module and two Load Distribution Modules (-48V)
---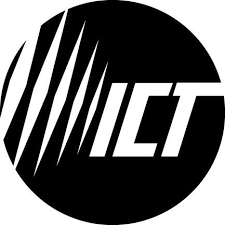 ICT Power are DC Power Leader for Remote Monitoring and Control at Wireless Communication Sites. Stay connected, informed and in control of DC power and connected devices at your sites from anywhere.
---
Share this product:
ICT Power ICT-2U4-DC24 Intelligent 2U Power System with Dual-Breaker Battery Management Module, 24VDC 700W DC Converter Module and two Load Distribution Modules (-48V)
Product Code: ICT-2U4-DC24
Product Information:
The ICT Modular Power Series provides N+1 redundancy with 700 watt hot swappable 48 or 24 volt DC power modules. A number of optional factory-installed modules can be selected to provide TCP/IP monitoring and control, advanced battery management features, battery breakers, low voltage disconnects, and four-position breaker-protected power distribution including load current monitoring and remote power cycling over Ethernet.
Feature Highlights:
- Intelligent Power Shelf with fully integrated Intelligent Control Module provides remote monitoring and control of DC power system over Ethernet
- High resolution OLED display with Intelligent front panel controls fully integrated into Power Shelf
- TCP / IP remote Ethernet communications
- Hot swappable 700 watt, high efficiency +/- 48 or 24 VDC power modules
- Accommodates optional Battery Management Module and Load Distribution Module in 1RU space
- Advanced battery management features
- Integrated 150 amp low voltage disconnect
- Single or dual 100 amp battery disconnect circuit breakers
- Four fully managed load outputs can be power cycled individually
- Adjustable alarm and load-shed settings for each output
- 2 year warranty