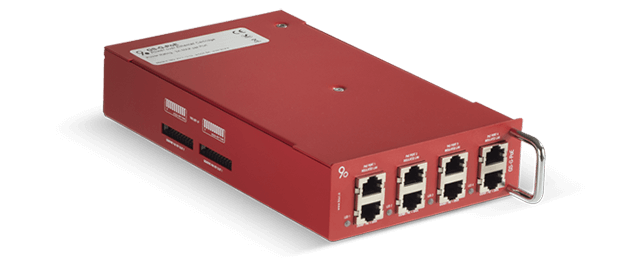 9dot GS-G-POE-CS PoE Cartridge - Cambium Sync
---

9dot is an Italian company which designs and provides innovative solutions for managing and protecting Power over Ethernet systems, from video surveillance systems to Telecommunications operators infrastructures (TLC). 9dot solutions are designed and manufactured to the highest quality standards and every single product is individually tested to ensure maximum reliability.
---
Share this product:
9dot GS-G-POE-CS PoE Cartridge - Cambium Sync
PoE cartridge for GS-B-V3. 4 Eth. Ports, 150W max per port. For the configuration of each port a GigaKey hardware key is needed. (CambiumSync, Canopy Sync Compatible)
The cartridge provides power getting the synchro required by the Cambium 450m, can be used also for the 450i, accepting either +48V or -48V power sources.
Power Pinouts are configurable via 9dot key supporting almost any power injection scheme which is Gigabit-Compatible; only used for radios which do not require sync over power. Accepting either positive or negative power sources.
Every single port can be configured to handle a different type of injection map, with or without synchronization pulse. The configuration is simple and does not require any information technology skill: just plug the specific electronic Gigakey and the port is configured..