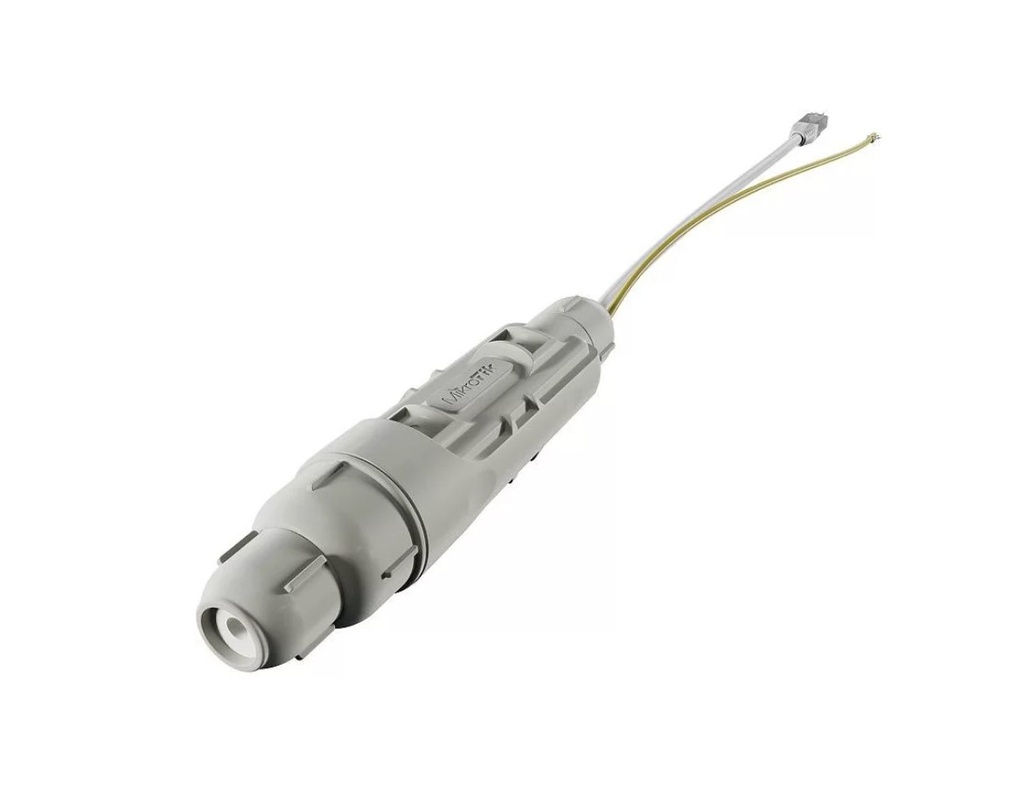 MikroTik GESP Gigabit Surge Protector IP68
---

MikroTik provides hardware and software for Internet connectivity. Our experience in using industry standard PC hardware and complete routing systems allowed us in 1997 to create the RouterOS software system that provides extensive stability, controls, and flexibility for all kinds of data interfaces and routing.
---
Share this product:
MikroTik GESP Gigabit Surge Protector IP68
GESP is Gigabit Ethernet Surge Protector that can be used to protect the network from lightning or surge damages.
Here's what a typical use-case would be like. You have a mast with some antennas. And some switches on the ground. Put the GESP surge protectors on each end. They come sealed inside a new and improved IP68 weatherproof enclosure. Your antennas are now safe during a lightning storm.
Don't forget about the grounding wire! Secure it to the rackmount, mast, or any other structure that is connected to the ground. For maximum protection, you should use a surge protector on both ends of long cables.