Positron G1001-MR-AU G.hn SISO/MIMO (Copper Twisted Pair) to Gigabit Ethernet Bridge. 1 GE Port. AC Wall Adapter included. Reverse Power Feed Support. Acts as power supply for GAM-4-MRX & GAM-8-MRX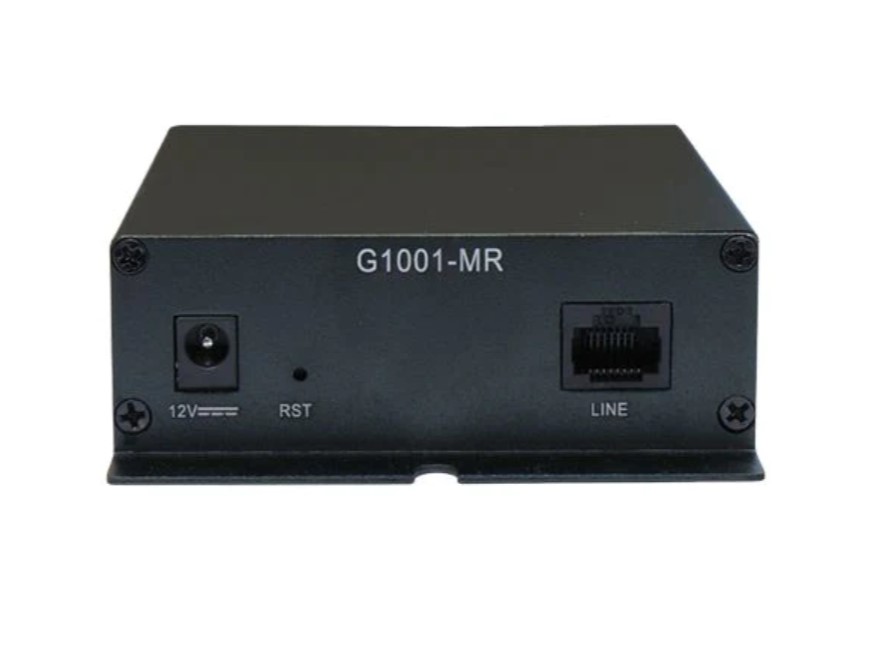 Positron G1001-MR-AU G.hn SISO/MIMO (Copper Twisted Pair) to Gigabit Ethernet Bridge. 1 GE Port. AC Wall Adapter included. Reverse Power Feed Support. Acts as power supply for GAM-4-MRX & GAM-8-MRX
---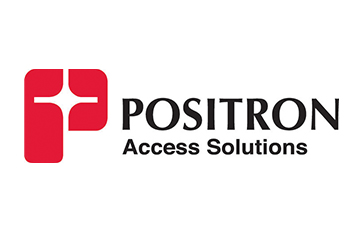 Positron Access specializes in carrier grade telecommunications products that increase the bandwidth delivered and the distance that it can be delivered to subscribers within the core access network and within residential and multi-tenant building using existing wiring infrastructure. G.hn Gigabit Access Mulitplexors (GAM) that provide managed non-blocking symmetrical Gigabit bandwidth to subscribers in MDU/MTU's over copper pairs or coax at significantly longer distances, greater stability, reduced complexity and cost
---
Share this product:
Positron G1001-MR-AU G.hn SISO/MIMO (Copper Twisted Pair) to Gigabit Ethernet Bridge. 1 GE Port. AC Wall Adapter included. Reverse Power Feed Support. Acts as power supply for GAM-4-MRX & GAM-8-MRX
G1001-MR G.hn to Ethernet Managed End Point with support for Reverse Power Feed
Positron G1001-MR Advantages
Support for Reverse Power Feeds.

Leverages existing telephone wiring for copper wiring (UTP, CAT-3 or CAT-5/5e)

Avoids high capital cost of a fiber retrofit.

Delivers near symmetrical Gigabit Internet access to subscribers.

Used in conjunction with the Positron Outdoor GAM 4 or 8 MRX

Avoids complexity of DSL-related technologies.

Simplifies access network and backend infrastructure.
How it works
The G1001-MR G.hn to Ethernet Managed Demarcation Point devices power the Positron rugged IP67 (outdoor and extended temperature) GAM family with support for the ETSI Reverse Power Feed (RPF). Support for RPF facilitates the installation of the GAM outside of the MDU or MTU and in areas where it is not simple or cost effective to install a local power source. The GAM-8-MRX and GAM-4-MRX respectively have eight (8) and four (4) MIMO ports and can operate when powered from G1001-MR devices in SISO or MIMO mode.
The ITU-T G.9960 G.hn Wave-2 standard leverages the existing copper telephone wiring (UTP, CAT-3 or CAT-5/5e) as an access technology that delivers a Gigabit Internet service to each subscriber at a lower cost. This advantage avoids the delays that come with complex fiber installations for infrastructures.
Considered an access technology by Operators who need to simplify their backend infrastructure and access network with an Ethernet-like technology. This application is highly scalable without some of the inherent complexity of DSL-related technologies. Operators increasingly rely on G.hn to extend fiber or fixed wireless Gigabit services and avoid the high capital and operational expenses of a fiber retrofit. The Positron GAM solution is MEF CE 2.0 compliant and is ideally suited to deliver Business Ethernet services in an MDU and/or MTU deployment.
About the Positron G1001-MR Managed Demarcation Point with RPF Support
When operating in a Reverse Power Feed mode, the outdoor GAM devices will always make sure that each G.hn End-Point devices it serves evenly contribute to provide power to the GAM via RPF. This means that the outdoor GAM will reject G.hn End-Point devices that do not provide their share of the power required by the GAM.