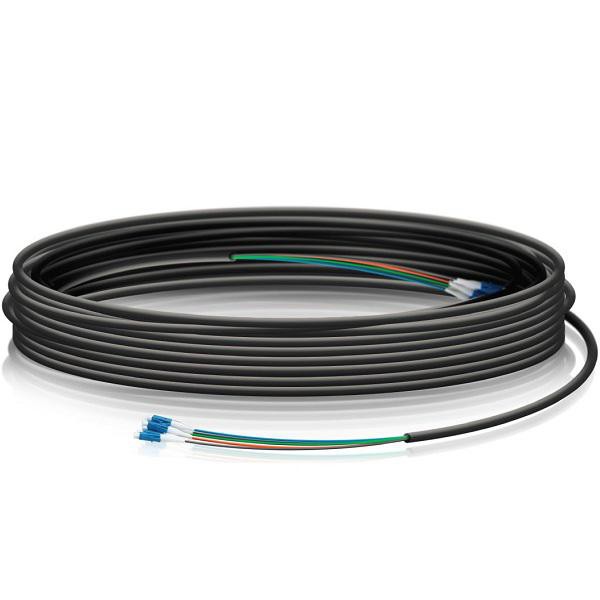 Ubiquiti FC-SM-300 Fiber Cable Assembly, Single Mode, 90m length
---
---
Share this product:
Ubiquiti FC-SM-300 Fiber Cable Assembly, Single Mode, 90m length
Build your outdoor fiber network using our steel‑armored FiberCable. Lightweight and flexible, FiberCable is ideal for tower deployments of our outdoor routing and switching products, such as EdgePoint.
Steel-Armored for Enhanced Pinch Protection
Outdoor-Rated Jacket with Ripcord
Integrated Weatherproof Tape
Kevlar Yarn for Added Tensile Strength (800 N min.)
Outer Diameter of Cable: 5.8 ± 0.2 mm
Six-Strand Single-Mode (G.657.A2)
Outer Diameter of Fiber Strand: 0.25 mm Nominal
Available in 100, 200, and 300 ft lengths.