Siklu EH-2500FX-ODU-H-EXT EtherHaul-2500FX ODU with ADAPTER,Tx High Power: POE&DC, 1G upgradable to 2G, ports:2xcopper+ 2xfiber, High Power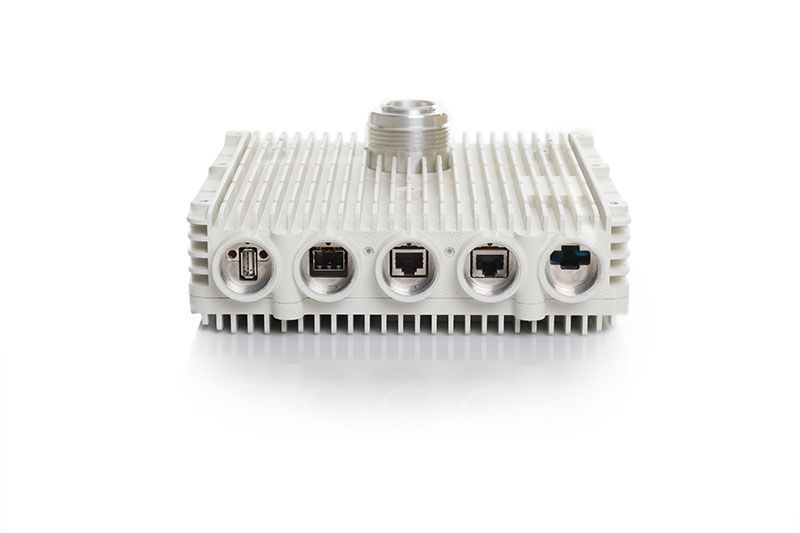 Siklu EH-2500FX-ODU-H-EXT EtherHaul-2500FX ODU with ADAPTER,Tx High Power: POE&DC, 1G upgradable to 2G, ports:2xcopper+ 2xfiber, High Power
---
---
Share this product:
Siklu EH-2500FX-ODU-H-EXT EtherHaul-2500FX ODU with ADAPTER
Siklu EtherHaul-2500FX E-Band ODU with ADAPTER Tx High, Capacity 1G upgradable to 2G Full Duplex with 2 x 1Gbps Ethernet and 2 x SFP High Power extended range radio.
The Siklu EH-2500F mmWave radio link delivers 2,000 Mbps full duplex point-to-point Ethernet over different channel bandwidth that will future-proof any high capacity network. With an FDD radio, and operation over the interference-free 71-76/81-86 GHz spectrum, the EH-2500F makes it easy for operators and service providers to add affordable, gigabit capacity, "deploy and forget" links to their networks in hours and not in months.
Designed with stringent carrier wireless backhaul demands in mind, the EtherHaul™ products are perfectly suitable for mobile backhaul, enterprise main and backup connectivity or any Ethernet based service provider networks.
The EH-2500F is the high-power 2 Gigabit evolution of the best-selling EtherHaul™ series. EtherHaul™ is the world's top millimetre wave radio, with thousands of links deployed and performing reliably in varying weather conditions all over the globe.
Typical applications include: Mobile backhaul, Business service delivery, Public Wi-Fi backhauling, GTTH transport, Disaster recovery, Campus connectivity, building to building interconnections and Smart-cities networks.
Features
Up to 2 Gbps Full Duplex Ethernet capacity with additional license (total of 4 Gbps up- and down-stream)
Enhanced hitless Adaptive Bandwidth, Coding & Modulation capabilities for fibre-like availability
Small-size, low power consumption and high radio transmit power for extended reach
Integrated 4-ports Gigabit Ethernet switch
Carrier-grade networking capabilities
Point-to-point, daisy-chain, ring and mesh configurations
Extended range up to 7km
| | |
| --- | --- |
| Details | |
| Product Code | EH-2500FX-ODU-H-EXT extended range |
| Regulation | ETSI, FCC |
| Frequency | 71-76 / 81-86 GHz |
| Duplexing | FDD |
| Modulation Schemes | BPSK /QPSK1/QPSK2/QPSK3/QAM16/QAM32 |
| Antenna options | 0.5ft (16cm) 38dBi antenna gain, 1ft (31cm) 43dBi antenna gain, 2ft (65cm) 50dBi antenna gain |
| System throughput | Up to 2000Mbps full-duplex |
| Traffic Interfaces | 4 x GE ports: 2 x RJ-45 (Copper) + 2 x SFP (Fiber) |
| MEF, Carrier Ethernet & OAM | MEF 9, 14 and 21 compliant, VLAN & VLAN stacking (QinQ- IEEE 802.1ad Provider Bridge), IEEE 802.1d Transparent Bridging, MAC learning, Link state propagation, Jumbo frames, advanced QoS &Traffic management: 802.1p, DSCP, MPLS EXP, Scheduling , Shaping, Policing, Eth OAM (IEEE802.1ag / Y.1731 / IEEE802.3ah) |
| Synchronisation | 1588 TC, Synchronous Ethernet ITU-T G.8261/8262/8264 |
| Management | Out-of-band , In-band management, Embedded WEB GUI, SNMPv2/3, Zero-touch turn-up, TACACS+, RADIUS, Link Layer Discovery Protocol (LLDP), IPERF build in tester |
| Topologies | Ring, daisy-chain and mesh, G.8032 ERPS delivering sub 50msec ring protection |
| Conformance | Radio: USA FCC Part 15.101 & ETSI EN 302 217; EMC: USA, FCC 47CFR.part 15 & ETSI EN 301 489; Safety UL/EN 60950 |
| Operating Temperature | -45° ÷ +55°C (-49° ÷ +131°F) |
| Ingress Protection Rating | IP67 |
| Radio modes | Adaptive modulation (default), Static modulation, Alignment mode |
| Input Power options specifications | voltage: 37-57VDC (flexible grounding), PoE++ (IEEE 802.3at) or direct DC: 45W without PoE-Out; 60W with PoE Out, Power input redundancy (PoE and DC input) |
| Power Output | PoE- 13W (IEEE 802.3af) |
| Dimensions (H x W x D) | ODU: 24.5 cm x 22.5 cm x 7 cm, ODU + 1ft Antenna (Dia. x Depth): -31 cm x 13 cm |
| Weight | ODU + antenna (1ft): 4 kg |