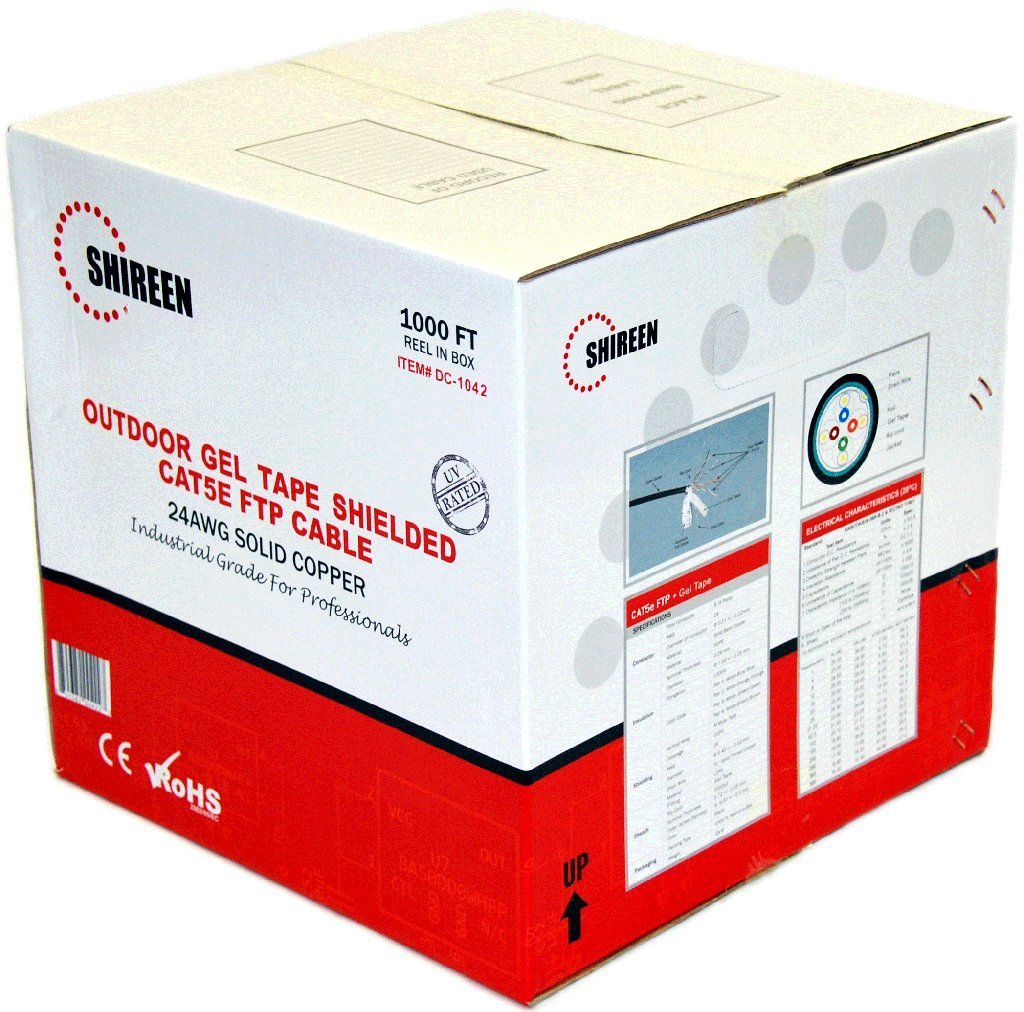 Shireen DC-1042 Outdoor Cat5e Shielded Gel Tape 305m
---
Shireen Inc. develops and manufactures a wide range of outdoor network cables and accessories.
---
Share this product:
Shireen DC-1042 Outdoor Cat5e Shielded Gel Tape 305m
Shireen's Cat5e DC-1042 is high quality outdoor shielded dry gel tape CAT5e cable.
Features an outer jacket, 4 Twisted pairs of 24AWG wire with LDPE + Dry Gel Tape.
Excellent or use in any outdoor/direct burial application of networking, data transfer and phone lines.
It supports 10/100/1000Mbps.