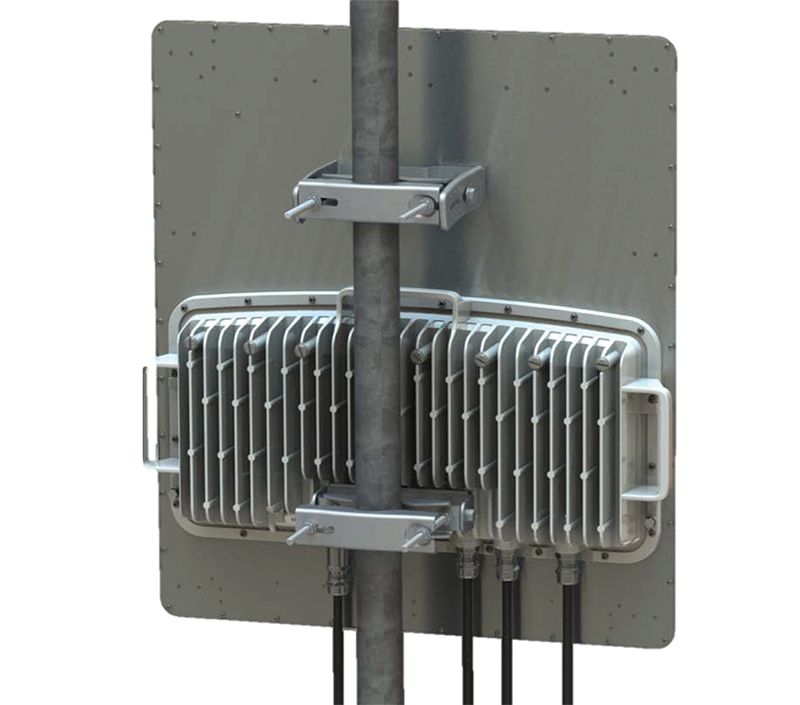 Cambium Networks C030045A111A 3 GHz PMP 450m Integrated Access Point, 90 Degree, Limited
---
---
Share this product:
Cambium Networks C030045A111A 3 GHz PMP 450m Integrated Access Point, 90 Degree, Limited
Features:
cnMedusaTM technology enhances sector capacity by combining a smart beam-forming antenna array with multiple RF transmit and receive chains, effectively multiplying available capacity by more than three times.
Capable of throughput of 450 Mbps in a 20 MHz channel, and over 800 Mbps per sector when using a 40 MHz channel.
Multi-User MIMO uses available spectrum more efficiently by making simultaneous transmissions to multiple subscribers, increasing spectral efficiency to more than 50 bps/Hz per site.
Protects your investment in the 450 platform equipment by continuing to utilise existing Subscriber Modules
(450 and 450i platform subscribers work with the 450m and cnMedusa technology)
Dramatically reduce the effect of interference in both Uplink and Downlink with smart beam-forming
SFP port allows for greater deployment flexibility, and AUX port allows for connection of camera or other PoE directly.
The Limited Version can reduce capital investment until additional capacity is actually required. A 30-day trial of MU-MIMO operation is included, and a simple license key can permanently enable MU-MIMO operation when needed.






| | |
| --- | --- |
| Manufacturer's Code | C030045A111A |
| Frequency Range | 3300-3900 MHz |
| Physical Antenna | 8x8 Multi-User MIMO OFDM |
| Interfaces | 100/1000BaseT, full duplex, rate auto negotiated (802.3 compliant), SFP Support for 1 Gbps optical |
| PoE In | 40-60 V DC |
| Channel Width | 5,7,10,15,20,30 and 40 MHz |
| Max Power consumption | 140 W typical, 150 W peak (up to 180 W max with AUX port PoE enabled) |
| Wind Loading | 124 mph / 200 kph |
| Dimensions | 610 x 691 x 91 cm |
| IP Rating | IP67, IP66 |