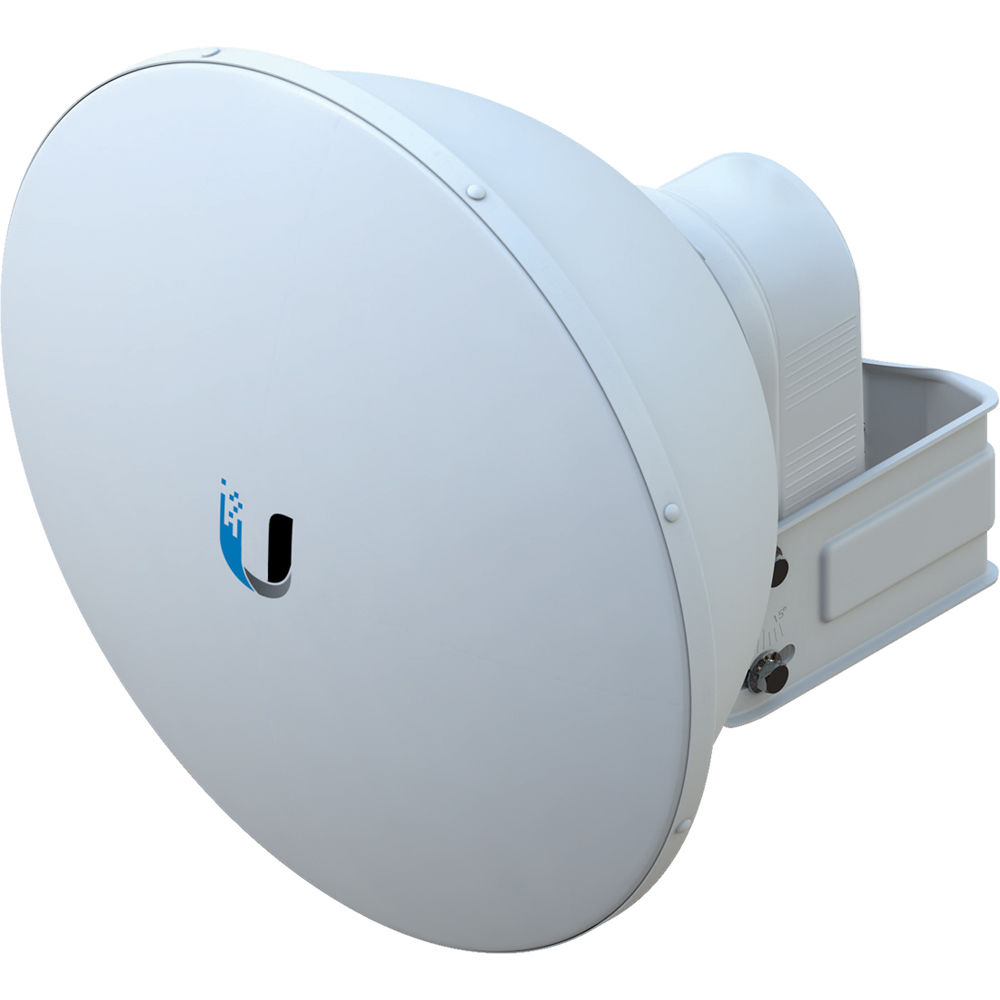 Ubiquiti AF-5G23-S45 5GHz airFiber Dish 23dBi Slant 45
---
---
Share this product:
Ubiquiti AF-5G23-S45 5GHz airFiber Dish 23dBi Slant 45

Pair an airFiber® X antenna with an airFiber X radio to create the endpoint of a high-performance, Point-to-Point
(PtP) bridge or network backhaul (airFiber X radio sold separately).
The airFiber X antenna delivers 2x2, dual-polarity performance. On the right is one example of how the airFiber X antenna with an airFiber X radio can be deployed as endpoints in a backhaul link to deliver bandwidth from a WISP network out to a neighbourhood tower. From there, an airMAX® Sector antenna with a Rocket® radio delivers bandwidth to the WISP's customers.
airFiber X antennas and airFiber X radios have been designed to seamlessly work together. Every airFiber X antenna has a built-in airFiber X radio mount, so installation requires no special tools. 
The AF-5G23-S45 features the following advantages:
Low sidelobes reduce interference from other transmitters in the area.
High isolation enhances performance for co-location in tower-mounted installations.
The low-profile design with integrated radome reduces wind-loading.
Housed in a compact form factor (378-mm diameter size), the AF-5G23-S45 offers 23 dBi of gain
5.1 - 5.9 GHz
23 dBi
Integrated Radome