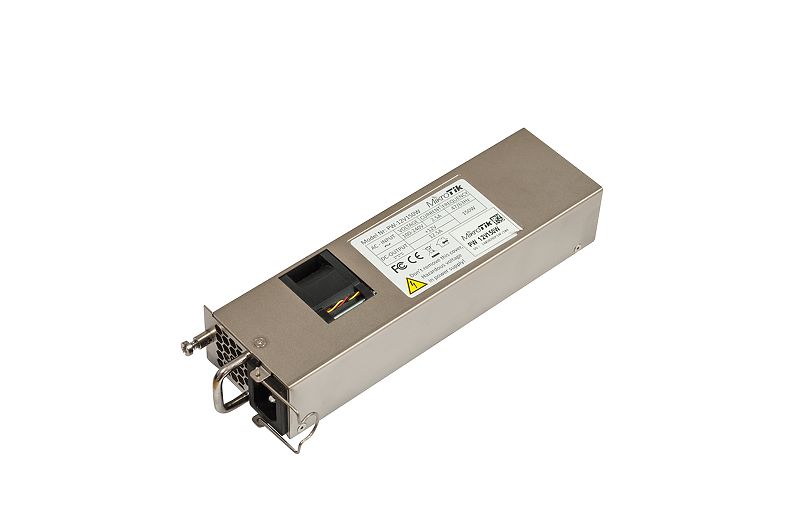 MikroTik 12POW150 CCR1072 Hot Swap 150W AC Power Supply
---

MikroTik provides hardware and software for Internet connectivity. Our experience in using industry standard PC hardware and complete routing systems allowed us in 1997 to create the RouterOS software system that provides extensive stability, controls, and flexibility for all kinds of data interfaces and routing.
---
Share this product:
MikroTik 12POW150 CCR1072 Hot Swap 150W AC Power Supply
CCR1072-1G-8S+, CCR2216-1G-12XS-2XQ and CRS504-4XQ-IN are equipped with two redundant Hot Swap 12v 150W AC/DC power supplies - if one of them goes out of order, second one will take over.
Hot Swap 12v 150W AC/DC power supplies for CCR1072-1G-8S/CCR2216-1G-12XS-2XQ/ CRS50
Product specifications:
Product code: 12POW150